Monday was Mom and Dad's Anniversary so for dinner we went to Charleston to my favorite place Amen Street. They have the very best Shrimp and Grits (in my opinion). I was just hoping they would like it as much as we do.
For an appetizer Caleb and I got Fried Green Tomatoes. Mom and Dad got She Crab soup. Both were so good!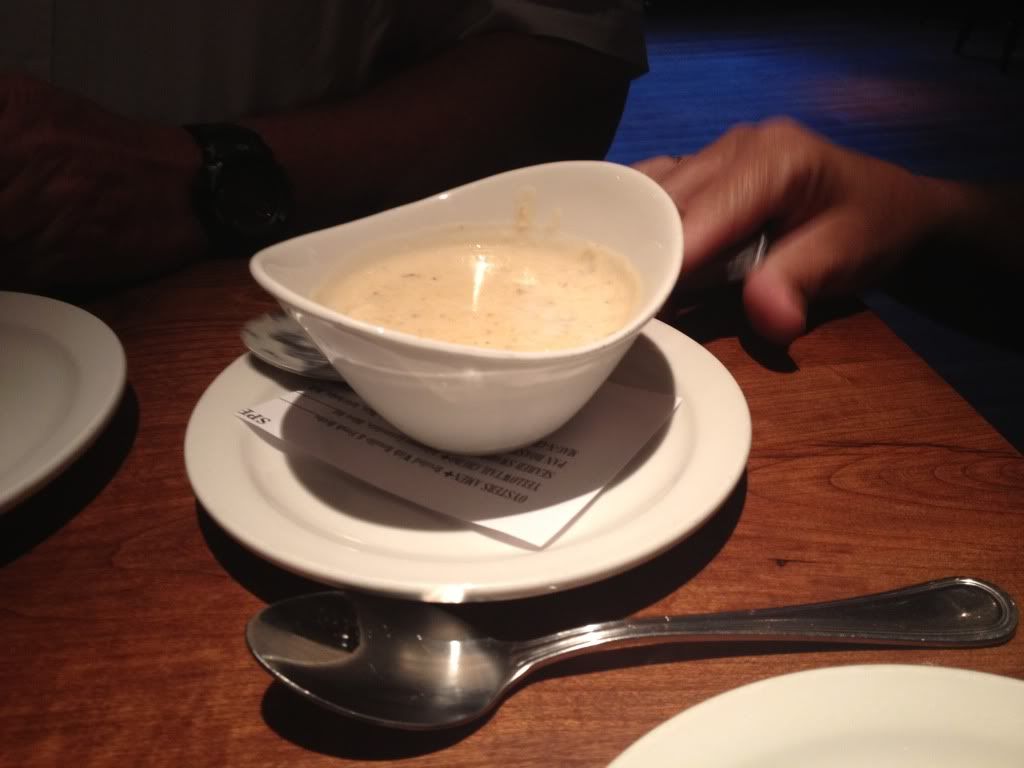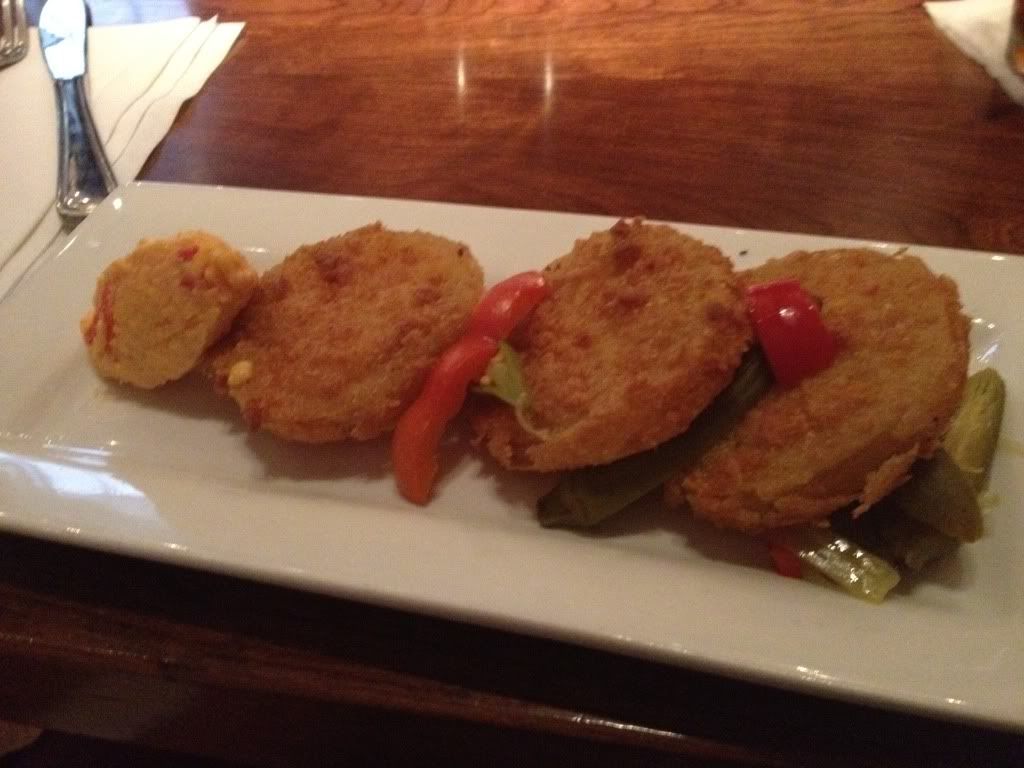 Dad had the seafood platter and the corn that comes with it was amazing! Mom and I had the Shrimp and Grits, of course. :) Caleb had a Grilled Grouper dish. I cannot remember the exact name but it was really good too.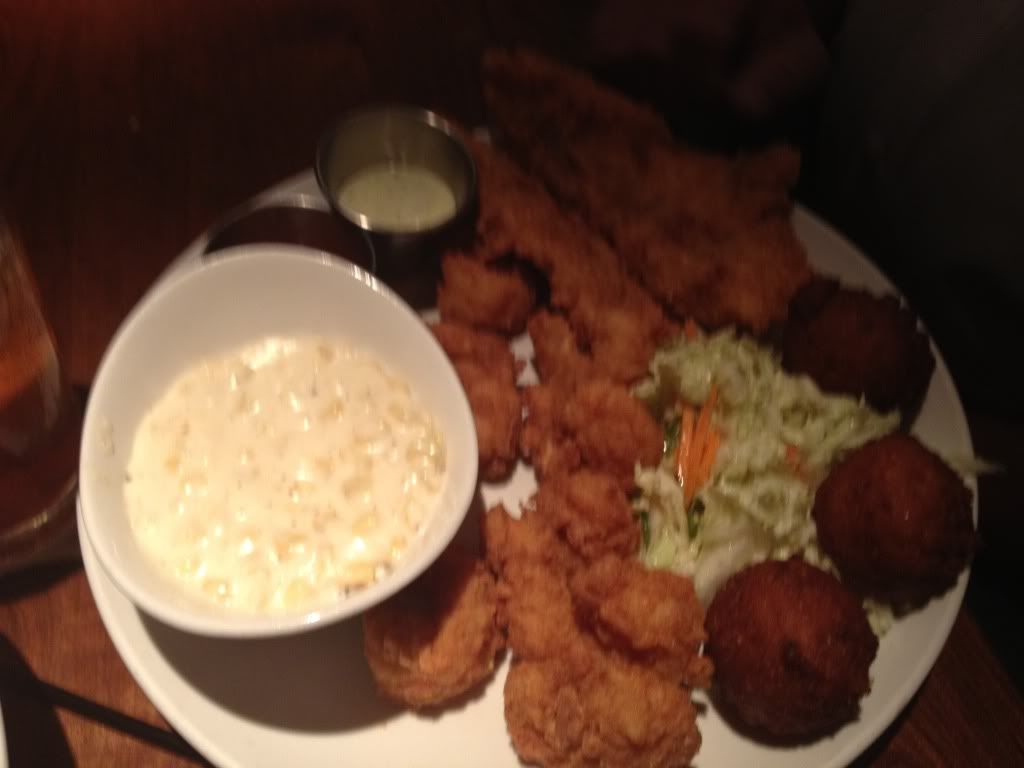 Not the best picture but you get the idea.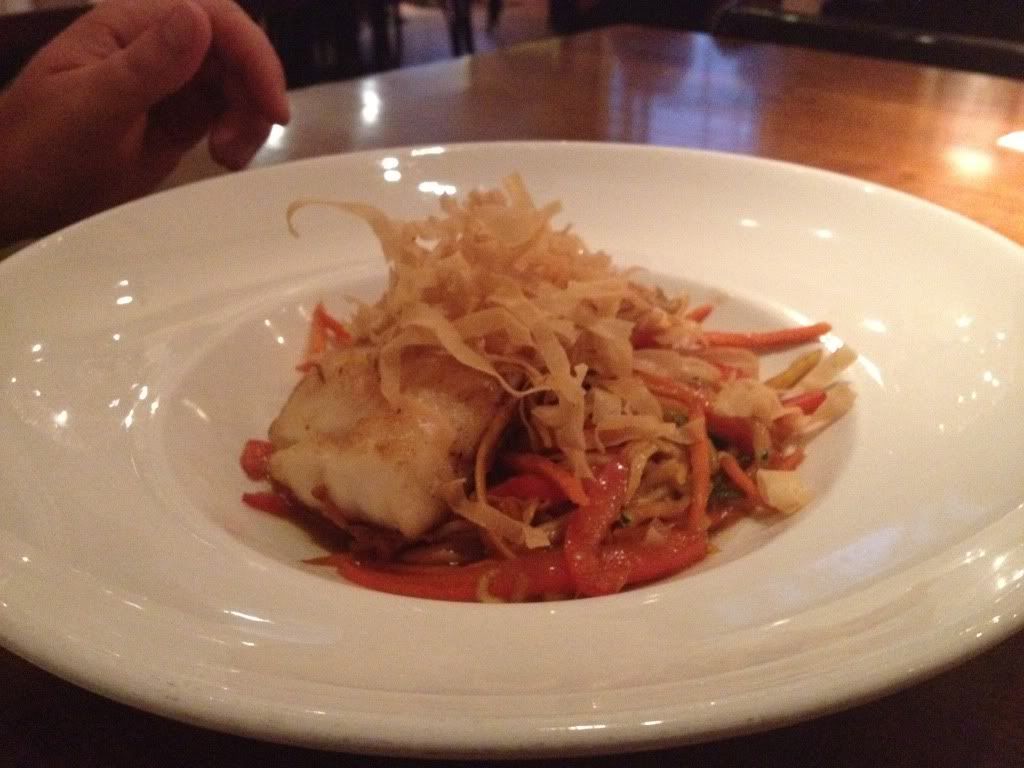 The bad part was that it was pouring outside. I'm talking a mini flood it seemed. I was so disappointed but we had planned to come back later in the week so that they could see Charleston.