On Thursday we finally got to show Mom and Dad around Charleston! It is such a beautiful place. I could spend hours just walking around. We were very lucky with the weather that day as it was cool sunny.
We spent some time walking around the residential area.
That night we ate at Fleet Landing. It was delicious as always!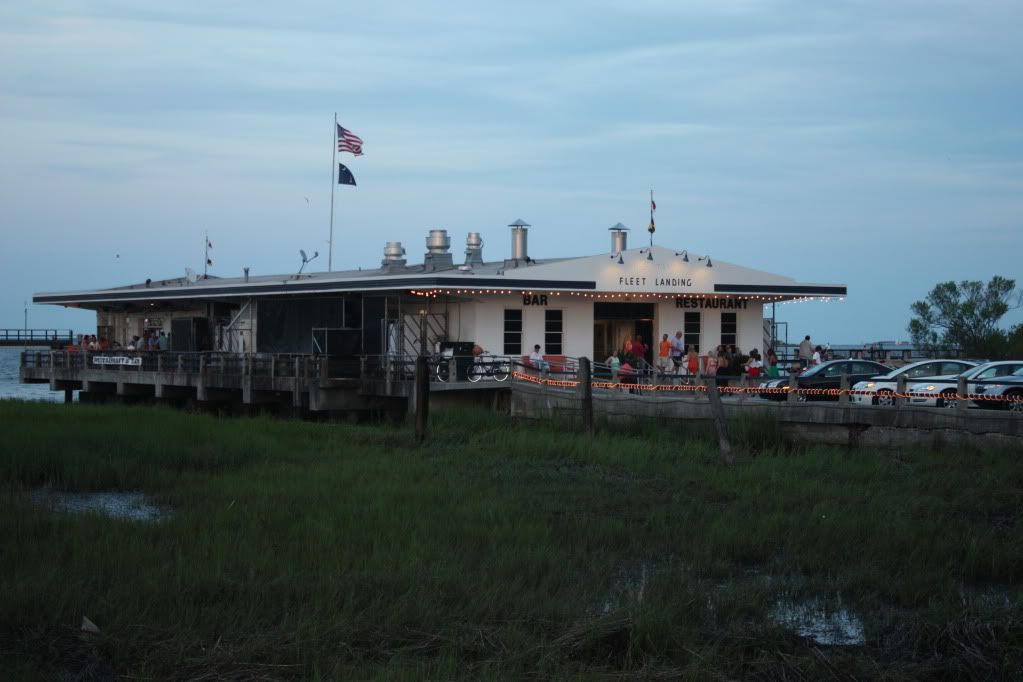 For an appetizer Mom and Dad got the Stuffed Hush Puppies, these are my favorite! Caleb and I decided to try something new the Crispy Shrimp Spring Rolls, they were fabulous!
Caleb got the Oyster, Shrimp, and Flounder. Dad got Flounder and Shrimp and for a side he got the grits. Let me stop there because the grits were amazing!!! These were just plain grits but oh my goodness they were wonderful. I wish that I had ordered some too. Mom and I had the fried shrimp. I know I eat a lot of shrimp but you just can't get shrimp like that at home and I have to get all I can while I am there.
J
After dinner we walked around Charleston. Mom loved it! I knew she would. Caleb and I really enjoyed getting to show them around. I say that like we are locals but it is one of our favorite places to visit! I could definitely live in Charleston or Folly!
Oh and our dessert was homemade Peach Ice Cream from the little candy place beside the Market. I don't have a picture of that but it was great! I have been craving it since!