After Dinner I did a quick change of clothes because I had also won a ticket to a Bulldog Tour and I had made reservations for Caleb and I to go on the Haunted Jail Tour. I never win anything and here I had won two things for this trip. I was excited!!!
We have been on other Haunted Tours but I will say this is the best one to date. We had a really good tour guide that was good at storytelling.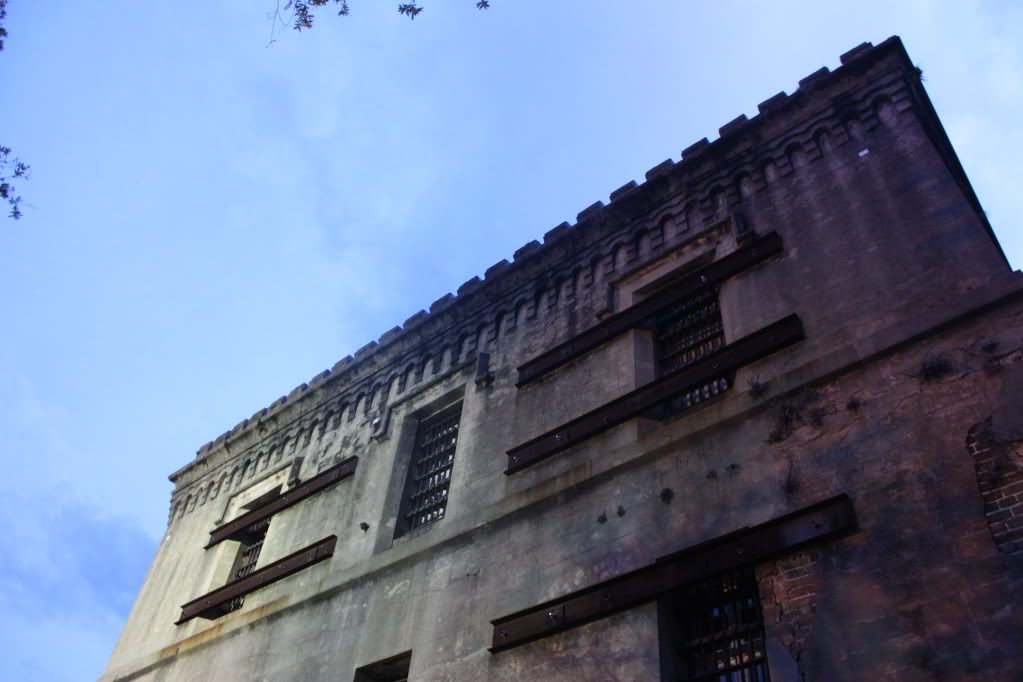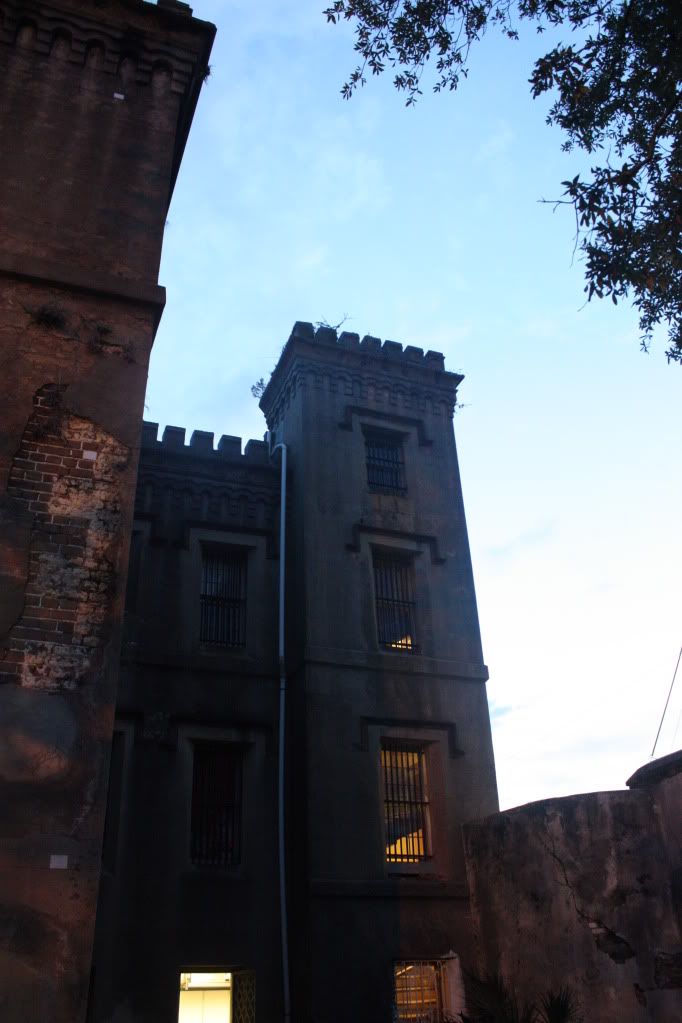 It was completely dark except for the guides flashlight so make sure you bring a camera with flash. The window above is the window where the people often report seeing a woman standing. The woman is the one and only Lavinia Fishe. She is reported to have said something like, "
"If any of you has a message for the devil, tell me now-- for I will be seeing him soon".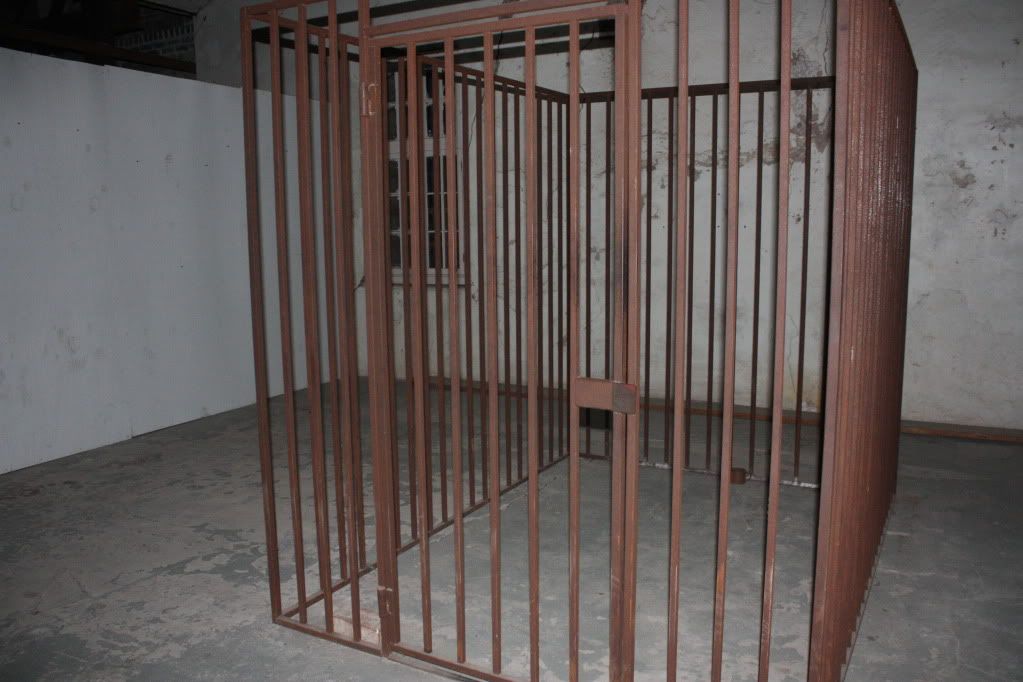 SPOOKY SPOOKY!
I would definitely recommend this tour! We had lots of fun!